Modern Hamsa Design – Earrings

This amulet should protect you against evil as long as you believe in it.

Hamsa – the Hamsa Hand, or Hand of Miriam, is one of the original protective signs. It is believed that the one who wears it or hangs it in their house, will be protected from the EVIL EYE and it will bring positive energy, happiness, prosperity and health. The Hamsa (root means "five") symbolizes the Creators protective hand.

Samech, Alef, Lamed – It is believed that this unique combination of three Hebrew letters connects to and brings the wearer the energy of Prosperity and Good Fortune.
Hey, Hey, Ayin. Use this unique combination of Hebrew letters to dissolve bad feelings with loved ones and instead awaken love for them and especially love for yourself! 
Please be aware that this is the REAL piece of jewelry that you can put around your neck. An image is rendering but you will receive the REAL piece of Jewelry NOT 3D Model or 3D Rendering. This is possible because of Shapeways service.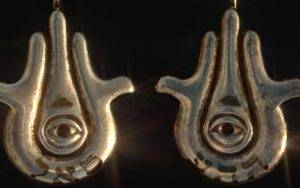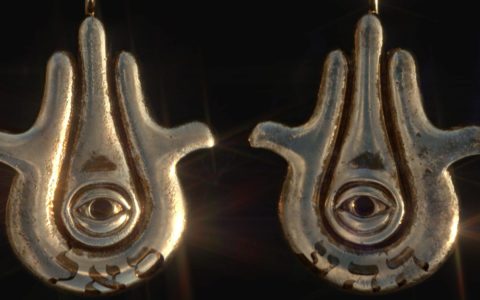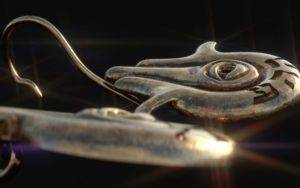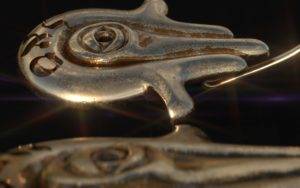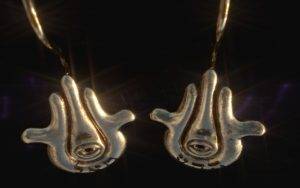 If you like the model "♥ It" on Shapeways page or share it on Twitter / Facebook.
Once you get your package you can photograph it and put photo on product page.
Thanks.