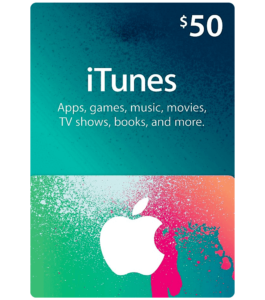 www.mygiftcardsupply.com is giving 50 USD #giveaway #Card as extended #BlackFriday. You can still enter this giveaway by following rules at mygiftcardsupply.com
You can use gift cards on your own Apple Account or you can make a nice gift to someone.  There are other cards for games accounts LOL, Steam, PSN, Google Play, Nintendo, WOW or you can use for Facebook, Skype, Netflix, Amazon, Hulu, and others.
Gift Card can be small as 10 USD up to 100 USD. It is quite a convenient way to use it if you are skeptical giving your CC online. I made several purchases via PayPal, which is fast usually within few minutes and quite safe.
Anyhow I suggest you to have a look at https://www.mygiftcardsupply.com/ and you still enter their #BlackFriday #Giveaway