On September 4, 2004, Robert L. Ridge, a 56 year old owner of an auto body shop in Roswell, NM, claims that he found this rock, "The Roswell Rock" (TRR) at around 2 PM, in a remote area, while he was out bow hunting.
Crop Circle at Chiseldon, U.K., reported August 2, 1996.
No matter do you believe in such a theories or not, this geometrical or even mathematical shape is quite amazing and quite interesting. You can find different explanations what it means, you can make own explanation. It reminds me on Jing-Jang symbol, two parallel worlds, Sun with two planets and two moons. So I found inspiration in making this pendant.
There are two sizes. One is smaller and more optimized for precious metals while bigger is made of more materials makes precious metals quite expensive.
You can pick between various materials and it was meant to wear as a necklace pendant but it can be used as a keychain.
Please be aware that this is the REAL piece of jewelry that you can put around your neck. An image is rendering but you will receive the REAL piece of Jewelry NOT 3D Model or 3D Rendering. This is possible because of the Shapeways service.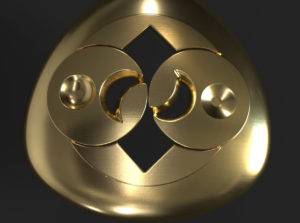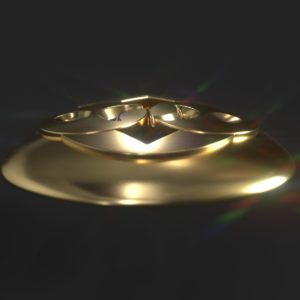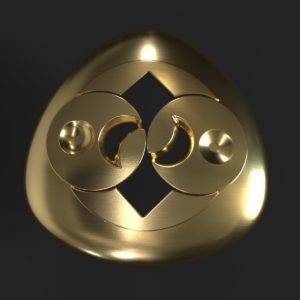 If you like the model "♥ It" on Shapeways page or share it on Twitter / Facebook.
nnOnce you get your package you can photograph it and put the photo on the product page.
Thanks.