Backgammon is an ancient board game similar to chess, but much more excited, since it is played with 3 dice. You are looking in most dangerous one and this design makes it even more interesting because numbers are placed on a hollow sphere that should freely rotate.
You can pick between various materials and it was meant to wear as a necklace pendant but it can be used as a keychain.
Please be aware that this is the REAL piece of jewelry that you can put around your neck. An image is rendering but you will receive the REAL piece of Jewelry NOT 3D Model or 3D Rendering. This is possible because of Shapeways service.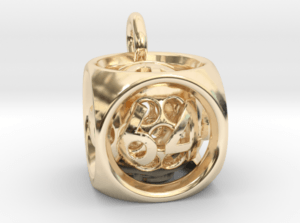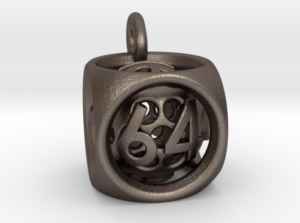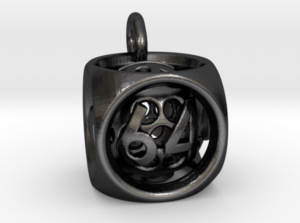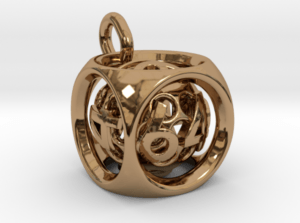 If you like the model "♥ It" on Shapeways page or share it on Twitter / Facebook.
Once you get your package you can photograph it and put photo on product page.
Thanks.