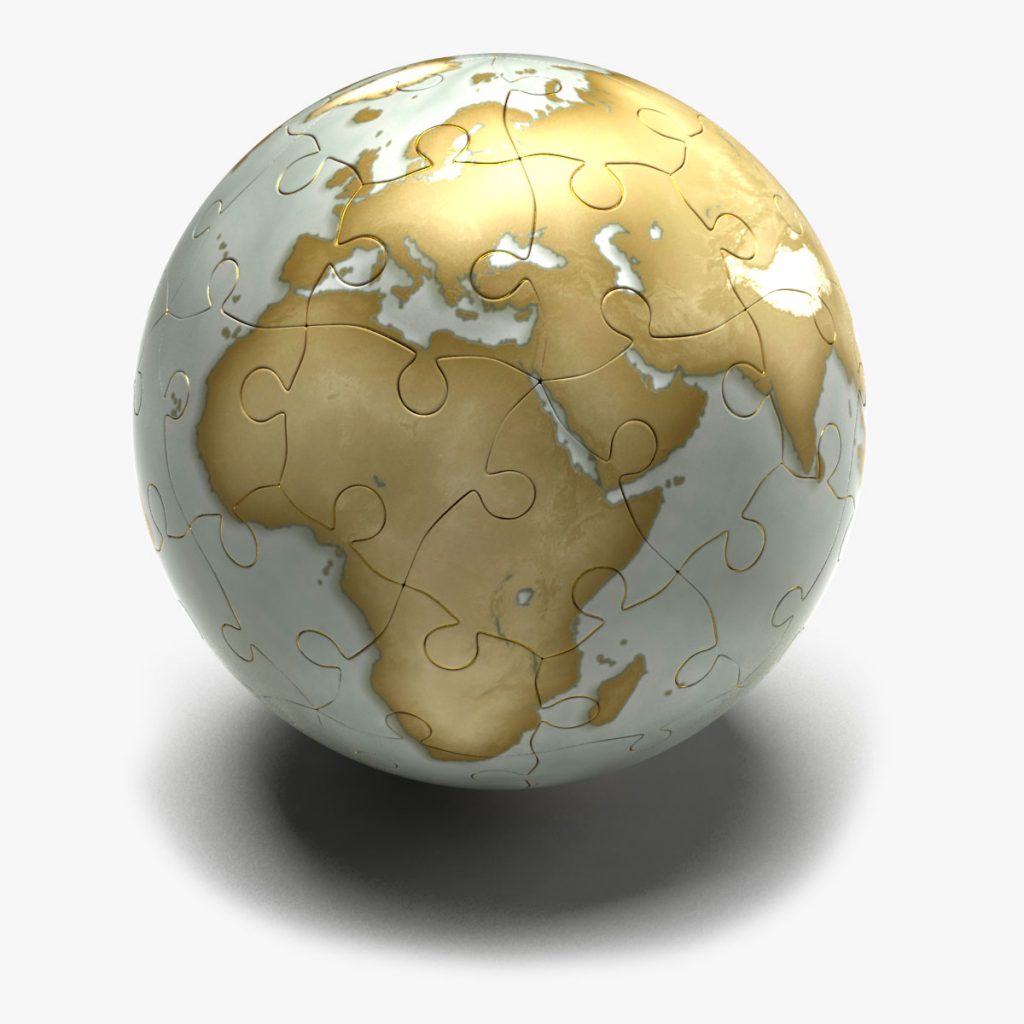 This model is exact copy of puzzle what you can buy on market
The model is made in 3DS Max and it can be used for Renderings or 3D Prints.
You can easily change texture and render it
It is made in highest 3D standard which is given and certified by TurboSquid  with CheckMatePro Certificate.
The base model is low poly and extra smoothness you get when you apply TurboSmooth or Meshsmooth in 3DS Max. This is must if you plan to re-texture or modify model.
Detailed 3d ball puzzle.

One puzzle is 5296 polygons and 60 pieces makes perfect 70 mm ball. Model is mapped by two UVW Map channel one planar and one sphere.

Notes: UVW maps are still in stack so it is fully adjustable shell modifier as well so thickness can be changed and on top is Meshsmooth modifier to add nice round edges.

The map is 4466×2233 px. There are 3 materials outside, inside and side material that can be changed easily

The model can be used for animations or for actually making it by printing it.

All puzzles are linked (rigged) to box dummy

Renderings shows wire model with meshsmooth 0 and 1 iteration.